Revised for 2022


Author Marketing Cookbook
* Plus 7 Bonus eBooks *
Welcome to the Author Marketing Cookbook
Whether this is your first foray into the world of self-promotion, or you've been immersed in it for a while, what follows will give you the information and tools you need to approach your marketing from a manageable perspective. It's not rocket science, just hard work.
My goal for this book is to provide both a broad and close-up view of online marketing for self-published and independent authors. It's designed to serve as a sort of travel companion on your journey of promoting your self-published books. Read it. Dip into it. Revisit it when you need to.
But most of all I hope it helps you take control of your professional on-line destiny.
Plus 7 additional eBooks to support your marketing
In addition to the Author Marketing Cookbook I have included 7 supporting eBooks worth $47 each, to help you on your journey in self-promotion of your work.
About the Author
Mike Lowndes is a sucessful self published author and digital marketing consultant
During my 18 years' experience in digital marketing I have worked with many self published authors in creating effective websites, email marketing, paid search campaigns, SEO complient website, competitor analysis – You need to know what your fellow authors are doing to get sales, and successfully delivered online research, such as the Brexit survey for the Legal IT Insider, which was covered in the Times Newspaper. What I do has helped many get their businesses and websites ranked on the first page of Google and other search engines.
If you are a self-published author then this book and the supporting eBooks are designed for you.
What You Get in the Bundle
1:   The Author Marketing Cookbook – Revised Edition 2022
Table of Contents
INTRODUCTION
The Business of Writing & Marketing Your Book
What's the latest in the world of self-publishing?
The Numbers: How Do You Stand Out?
The Takeaways
CHAPTER 1 – YOUR AUTHOR PLATFORM AND BRAND
Write It & They Will Come. Right?
The Moment Is Now
The Internet – A Democratic Literary Salon
What Does the Future Hold?
The Author Platform
Your Brand
Author Branding Isn't New
Tone
CHAPTER 2: BUILDING YOUR AUTHOR PLATFORM
So, what exactly is this Author Platform again?
Bigger Than Book Sales
Twelve Ways To Create A Winning Author Platform
Coming Out of the Gate: A New Release
CHAPTER 3: SOCIAL MEDIA MARKETING FOR AUTHORS
How do I stand out in a crowd? … A really crowded crowd?
A Moveable Feast
Real Life Meets the Virtual World
What makes people want to connect?
Just Between You and Me
Final Thoughts on the Moveable Feast
CHAPTER 4: BUILDING YOUR AUTHOR WEBSITE
And Then There's SEO
Managing Your Website
A Word (or two) about Blogs
CHAPTER 5: CONTENT DEVELOPMENT FOR AUTHORS
Content Reigns Supreme-ish
Content Generation Overview
Gain Followers When You're Content Savvy
Me, Me, and More About Me!
5 Web Content Rules for Writers
The Takeaways
Let's get down to specifics. Essentially, there are two objectives for this book:
To show you how to build a brand, or author persona, and gain visibility for your books that will attract buyers
To show you how to create your own community of book buyers and convert them into loyal fans who will buy everything you write
When you are finished reading this bitesize course, you will know how to:
Take your love of writing and turn it into a successful business. That means marketing your brand, or author persona, and your products (your books).
Attract the attention of today's mobile community which, increasingly, makes up a large percentage of your website traffic.
You will learn how to build or update your website with responsive web architecture, easy sign-up forms, and social media integration.
Integrate your social media marketing with everything you do to develop, distinguish, and promote your unique author brand and products.
Avoid getting overwhelmed with marketing. There are some great people out there who can get you on track and support your marketing efforts if you need help.
Embrace all the social channels available to you and find those that best suit and reinforce your individual needs, your brand, or author persona.
Make a content plan, create a content diary, and stick to it. You will learn why it's wise to include video, podcasting, interviews, blogging, and more.
Interact with your audience, and potential book buyers, and engage your fan base. You'll learn how to find the crowd, or even better, learn how to get the crowd to come to you.
Develop a month-long marketing plan from start to finish. This will allow you to spend more time writing because your marketing work will be focused and productive.
Sound good? Grab your bundle below.
Your 7 Bonus eBooks Worth $47 Each
2:  How to Boost Your Amazon Book Sales
TABLE OF CONTENTS
INTRODUCTION
UNDERSTANDING KEYWORDS
So how do you know which terms people are using?
How to use the Google AdWords Keyword Planner
Possible keyword groups for authors
Keyword placement on your Amazon page
TALKING ABOUT YOU
Your main author biography
About the author section
From the author section
TALKING ABOUT YOUR BOOKS
Listing your books in the right categories
REVIEWS
Editorial reviews
How to encourage user reviews of your books
IMAGES
Amazon's quality guidelines for book cover images
Book Extras
AMAZON IS A GLOBAL PLATFORM
3: How to Create a Marketing Strategy and Boost Your Readership
Table of Contents
Introduction
Questions to answer before you start
What kind of writer are you?
Who are your audience?
What's your tone of voice?
Setting your objectives
What to include in your marketing strategy
Amazon and other online bookstore platforms
Your own website
Search Engine Optimisation
Paid search advertising
Social media
Blogging
Reviews
Email marketing and newsletters
Videos
Podcasts
PR
Marketing on other sites
Author events
The author community
Putting together your strategy
4: Creating a Content Calendar

Bonus – Includes a 12 month calendar template ready to use!
Table of Contents
Introduction
What is a content marketing calendar?
What's a content calendar, and why should I bother with one?
Putting together your content calendar
Step 1: Get hold of a calendar
Step 2: Add significant dates
Step 3: Brainstorm topic ideas
Step 4: Decide what kinds of content you're going to create
Step 5: Add them to your calendar
Maintaining your calendar
Set up Google Alerts
Experiment
5: A Guide to Updating Your Website For Search Engine Optimization
Table of Contents
Introduction
What is SEO?
Keywords
So how do you know which terms people are using?
Google Keyword Planner
Adding new pages and optimizing content
Creating a good user experience
A quick anatomy of a webpage
Page file name – the URL
Page titles
The Page description
Page Content
Using heading tags
Adding images to your content
6: How to Get More Blog Subscribers*
*(so you can sell more books!)
Table of Contents
Introduction
Why are you blogging?
Google Analytics
So how is Analytics going to increase your blog subscribers?
Sign-up forms
Incentives to sign up
Landing pages and thank you pages
Driving traffic
Content
Interview influential people
Search Engine Optimisation (SEO)
Social media
Twitter/Facebook updates about each new post
Paid Advertising
Competitions
Social sharing buttons
Email Marketing
Measuring your traffic and streamlining for succes
7: Using Powerful Keywords for Your Marketing
Table of Contents
Introduction
What is search engine optimisation?
A quick refresher on keyword research
How to implement keywords
Important note: be natural
Page Titles and Headlines
Subheadings
Working keywords into your copy
Your author bio
The long tail
Blog posts
Subheadings
Book description pages
To summarize
Meta data
Title tags
Meta descriptions
8: How To Get Started With Email Marketing
Table of Contents
Introduction
Why is email marketing so important?
How it works
Getting started
Your goals
What to look for in a provider
Aweber
Mailchimp
GetResponse
The legal stuff
How to craft the perfect email
What details you need to include
Subject line
Addressing the reader
The opening line
Body copy
Calls to action
Brand identity and design
Sharing buttons
How often?
Growing your subscribers list
Sign-up forms on your website
Creating a hook
Social media
Measuring your success
Segmentation
Different methods of segmentation
Multiple sign-up forms
Action-based segmentation
Demographic segmentation
Maintaining your list
Cleaning you list
Deleting unsubscribed users
Removing email addresses that are no longer valid
DOWNLOAD THE AUTHOR MARKETING COOKBOOK
AND GET THE 7 BONUS EBOOKS FREE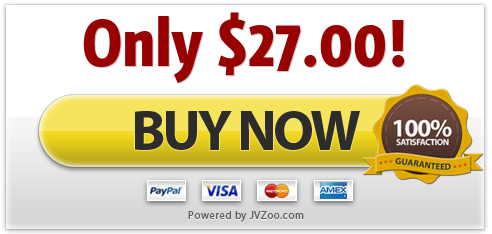 Need help with this – email help@tenex.life